We are sitting in our libraries and feeling important: we have so much to offer! There are, apart from the books, movies, music, computer courses, e-magazines, recommendation sessions, fairy-tale hours, 3-D printer workshops, sewing machines… Only that sometimes I have a feeling that only librarians know about it. But not those for who these are meant.
A chamber. A common library problem. Everywhere, almost.
I´ve already suggested once an experiment: go out from your library and ask 10 random different people where is the library. Don´t go too far. How many positive answers will you get? On my way today I´ve asked two: a gardener and an "office worker". Both knew.
While living in Donostia – San Sebastian I´ve learned that you just have to know things. They are not visible. You don´t find (almost never!) a sign outside the building with the words "Library" (Biblioteca or Liburutegia on the local languages). You just suppose to know where it is. It is interesting, but it´s a part of culture here. It´s not only about the libraries. It´s not enough to know the languages here, you have to know the ways.
Which one is the entrance to the library among these four pics? (see the reply in the end of the post)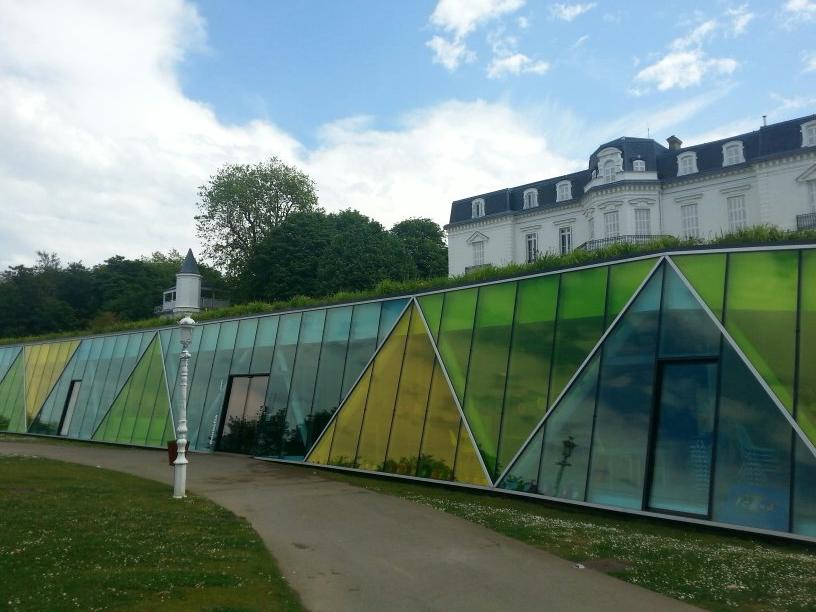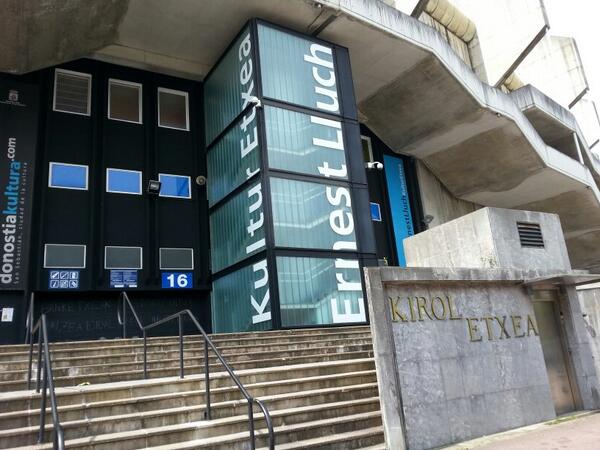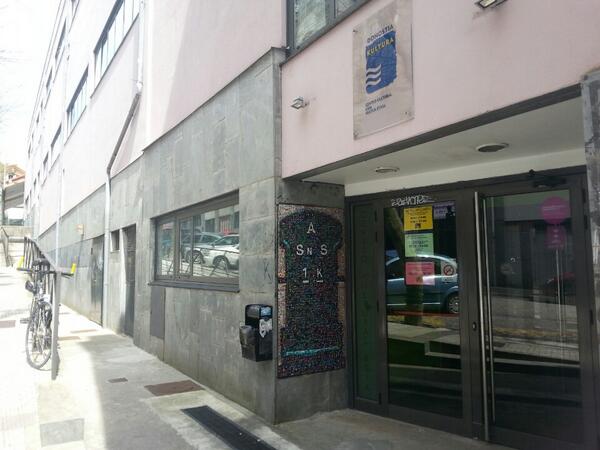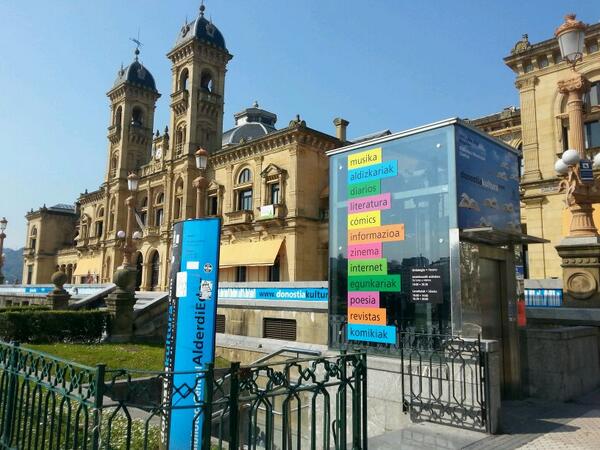 From the other side, libraries are not those old good libraries anymore, at least public libraries are in the process of transformation into something different, they can´t be connected with the traditional image of the libraries the most people have in their minds. So shall we change the name? Make a total re-branding? To reload the concept?
There are so much ("cultural"  / "educational") offers nowadays on the commercial side (like shopping centers and movie theaters) and commercial organizations are fighting for the attention of their users, putting bright advertisements, making aggressive promotion campaigns. And people follow… they don´t know about the other choice. Many of them REALLY DON´T KNOW. Because we don´t tell them, we are hidden, we don´t go out.
Like this:

Chosen vocabulary of the week:

lío – mess

añadir – to add

chaleco – west

enchufe – plug

casería – farm
(the answer for the quiz: all are the library entrances – Aiete, Amara, Egia and Central library of San Sebastián Library Network)