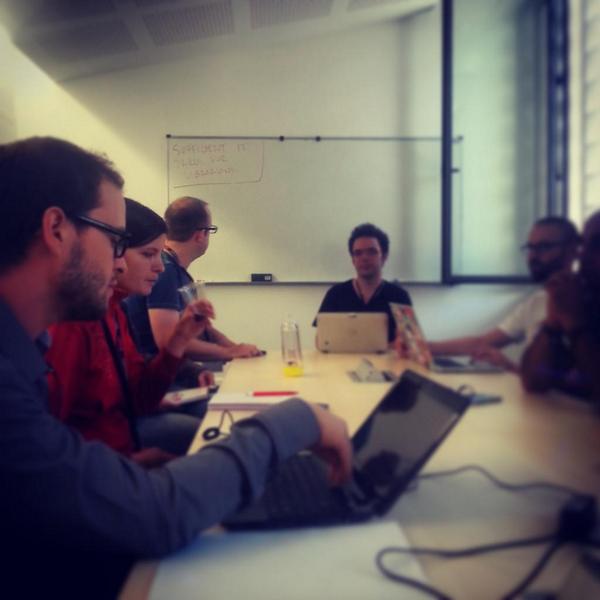 Two days unconferencing at IFLAcamp 2014 in Lyon organized by New Professionals Special Interest Group, what does it mean? 5 sessions, 20 subjects and a mixture of about 60 enthusiastic LIS people to discuss and argue with. You don't see here traditional PP- presentations or recognize hierarchy. All the questions/problems are suggested by the participants at the same day. You can moderate a group discussion, be a part of a creative thinking group producing the solution for a problem or choose a role of an observer. Unconferences are the best way to start international cooperation. They are easy to get in and free.
An unconference set of one participant can look for ex. like this:
Day 1:
Cabin 3 Social events in the library – focus: good practice in a university library setting
Cabin 4 GLAM partnerships – focus: good practice
Day 2:
Cabin 2 Mid-career residencies
Cabin 2 Demonstrating and measuring impact in libraries
Cabin 2 Sufficient IT skills (for librarians)
The most lively and interactive discussion I participated in was about LIS internships and residences. To go for a week on an international library tour or to stay as an intern for half a year? In the beginning of the career and during the student life it feels natural to catch a random choice. But what if you are 1/5/10 (whatever) years inside the professional activities and have a position and a contract? Would you dare to leave it aside for a long time? There is a case we discussed, when after 8 years work experience and career developing someone is jumping into the wilds, leaving a job and getting an internship position of several months in different country. To start from the scratch.
Have a look on the discussion notepads!